LOADING
Evaluate the iMX6 Quad COM board
All relevant interfaces are available
Easy to add RF solutions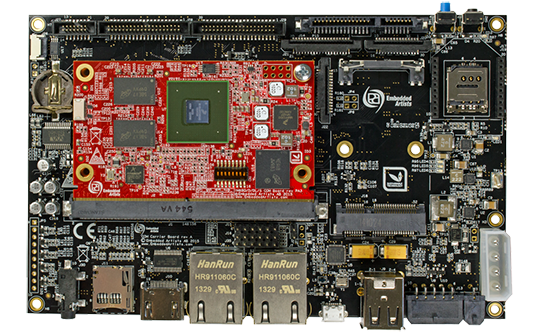 The iMX6 Quad Developer's Kit lets you get up-and-running quickly with the iMX6 Quad COM Board. All relevant interfaces are available - either for prototyping or for direct integration into your product.
What is included when buying a kit?
One Molex Micro-Fit 3.0 2-pos connector with 3 cm cables
One Molex Micro-Fit 3.0 10-pos connector with 30 cm cables
One micro-B to A USB Cable
One FTDI cable (UART-to-USB bridge for console output)
One Debug interface board with 10-pos FPC cable
12V/2A power supply (has interchangeable AC plug for EU, UK, US, AUS, KOR and CHN)
Specifications are available on the COM board page and Carrier board page.