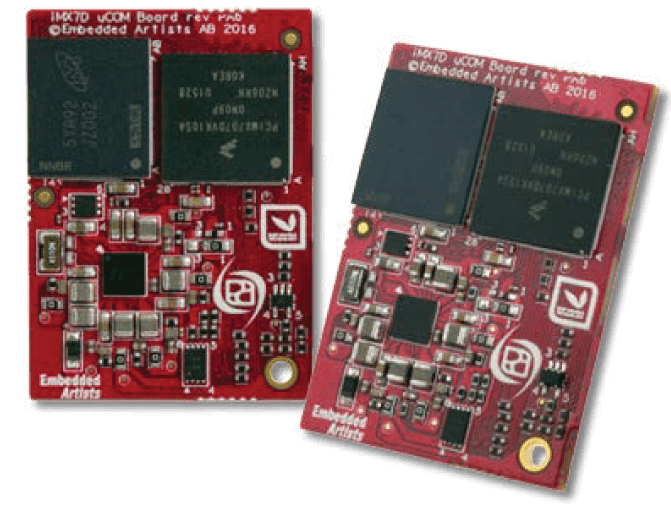 The Art of Embedded Systems Development – made EASY™
We design and manufacture ARM based modules that can easily be integrated into your product.
Developer's Kits
Use Embedded Artists' Developer's Kits as your evaluation/prototyping platform. The kit includes the hardware and software components needed to get up-and-running with your software development on day 1.
Get started
Wi-Fi/BT M.2 Modules
We have partnered with Murata to create a uniquely flexible solution. Our M.2 modules are designed for evaluation, integration and ease-of-use.
Product selector
Which Module is most
suitable for your application?
We have the widest range of i.MX COM boards on the market. Use our product selector to get the answer in a flash!
Proud to be an NXP Gold partner
NXP is driving Internet of Things (IoT) innovation in the smart connected solutions and end-to-end security and privacy markets. NXP has broad portfolios of scalable products and longevity programs to support these industrial markets. Embedded Artists is an NXP Gold Partner.