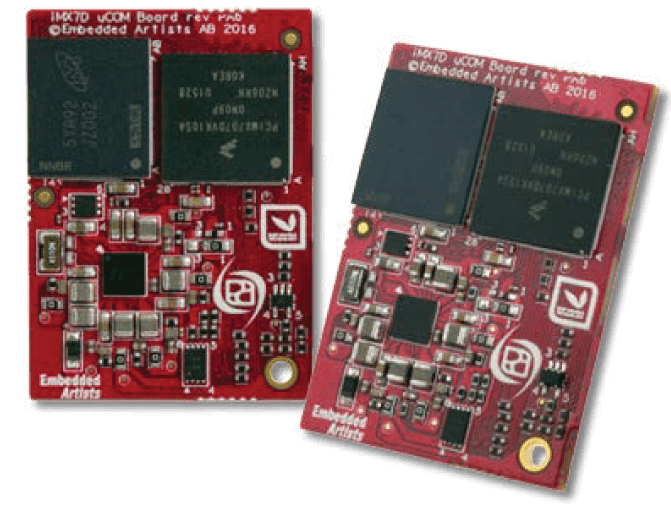 The Art of Embedded Systems Development – made EASY™
We design and manufacture ARM based modules that can easily be integrated into your product.
Developer's Kits
Use Embedded Artists' Developer's Kits as your evaluation/prototyping platform. The kit includes the hardware and software components needed to get up-and-running with your software development on day 1.
Get started
Proud to be a
proven NXP partner
NXP Semiconductors is the leader in vibrant media technologies that help engineers and designers develop products that deliver better sensory experiences. We invest to extend our Philips heritage as innovators in semiconductor solutions, from systems on a chip to single-function ICs.
Product
selector
Which Board is most
suitable for your application?
Use our product selector to get the answer in a flash.