Crank Software Demos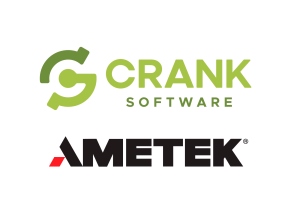 Crank Software, an AMETEK company, is a software and service-based company that has extensive GUI design and development experience. They have developed the tool Storyboard that lets you develop User Interfaces for your product.
We have put together a number of demo images that can be run on our iMX6, iMX7 and iMX8 based COM boards.
Storyboard
Storyboard is a tool that makes it easier for you to develop a user interface (UI) for your product. It consists of two parts; Storyboard Designer which you use to develop the user interface and Storyboard Engine that runs your application.
Some of the features of Storyboard:
Decouples front-end UI from back-end logic
Data model and events API connects them together
Hardware agnostic framework – working across many platforms
Enables collaborative workflow for designers and developers
iMX8M Mini uCOM
Resolution: 1280×720
Rendering: OpenGL ES 2.0
Demos

Oven
3D Robotic Arm
Vitals Monitor
iMX8M Nano uCOM
Resolution: 1280×720
Rendering: OpenGL ES 2.0
Demos

Oven
3D Robotic Arm
Vitals Monitor
iMX8M Quad COM
Resolution: 1280×720
Rendering: OpenGL ES 2.0
Demos

Smart Home
Movie Kiosk
3D Cluster
Oven
iMX7 Dual COM
Resolution: 800×480
Rendering: Framebuffer (fbdev)
Demos

Washing Machine
Home Automation
Medical
iMX7 Dual uCOM
Resolution: 800×480
Rendering: Framebuffer (fbdev)
Demos

Washing Machine
Home Automation
Medical
iMX7ULP uCOM
Resolution: 640×480
Rendering: Framebuffer (fbdev)
Demos
iMX6 Quad COM
Resolution: 1280×720
Rendering: OpenGL ES 2.0
Demos

Smart Home
Movie Kiosk
Vitals Monitor
iMX6 SoloX COM
Resolution: 800×480
Rendering: OpenGL ES 2.0
Demos
iMX6 UltraLite COM
Resolution: 800×480
Rendering: Framebuffer (fbdev)
Demos

Washing Machine
Coffee Machine
Home Automation